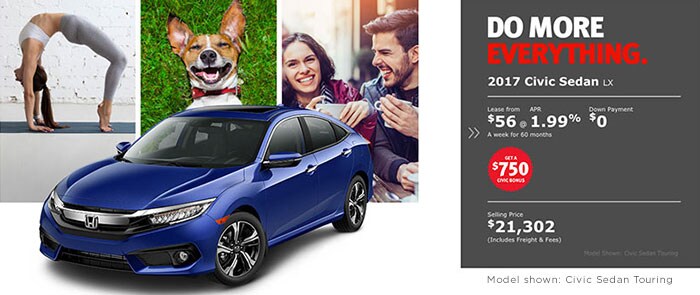 2017 HONDA CIVIC - CANADA'S BEST SELLING CAR
The Civic has come a long way, and it keeps getting better. Since 1998, the Civic has been Canada's best-selling car and it's no wonder. The stunning exterior and impressive performance of the 2017 Civic are clear examples of its exciting evolution. Its progressive look is perfectly complemented by a sophisticated interior designed with your comfort and safety in mind. If you're looking for greatness, we've got a seat for you. 
View 2017 Civic Inventory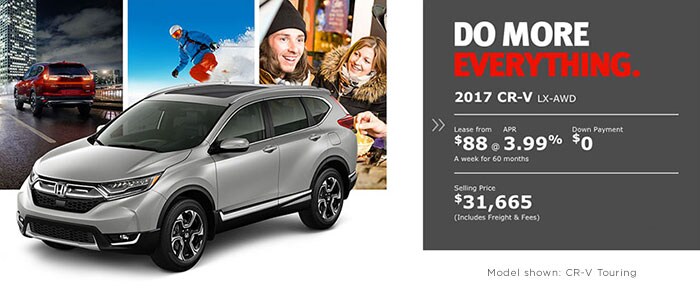 HONDA CR-V - THE REAWAKENING

When you decide to remake a classic and reimagine it for today's discerning audience, you have to pull out all the stops. That's why Honda took the original CR-V spirit and channeled it into the most beautiful form yet. They started with a sportier look and personality. Then they jam-packed it with tons of innovative technology and features.

The fun-to-drive handling of the CR-V has always made it feel almost more car than SUV, and adding a turbocharged engine to the mix should guarantee that drivers can always be on the edge of their seats. The all-new 2017 CR-V is going to be a runaway hit.